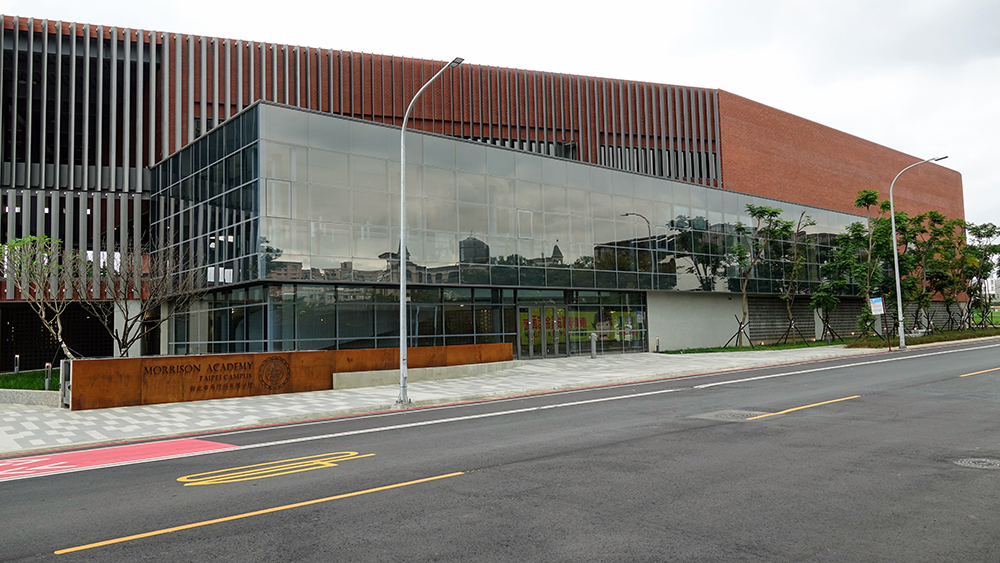 Encouraged by missionary parents in the Taipei area and led by the Lord's calling, Bethany was started by Beverly Zimmerman in 1961. The school was named Bethany because Ms. Zimmerman hoped that the school would be positively received as was Jesus' ministry at Bethany. That first year began with six students, two teachers, and almost no resources. But by the end of the year, Bethany had grown to over 50 students. Bethany Christian School in Taipei then joined the Morrison system in 1967.
Bethany started just off Chung San North Road between Nan King East Road and Chang An East Road. The enrollment of students grew over the years so that by the mid-1970s it reached a high of 260. The location of the school changed many times until it finally moved into its own building in 1987. The last 15 years have seen much change at Bethany that followed the decision to add a 9th grade in 1996. Over the years many walls come down as rooms moved, changing the interior look of the school. In 2003 the original gymnasium bleachers were removed to create a lunchroom on B1 and more storage space for PE. In 2008, in an effort to get main student instruction above ground and arranged in elementary and secondary clusters in the front and back wings of the school, the library and computer lab were moved to B1. A full-fledged Chinese department with three classrooms was also created on B1, while the large racquetball court was converted to a gymnastics room. At the same time, the large home economics kitchen in B2 was converted to a music room and the old music room became the multi-purpose room where many chapels are held at present. Of course, to many, the most striking change was to the lobby and office area, which have been completely remodeled giving the front entrance an ultra-modern look and feel.
But Morrison Taipei is not static. The road that God calls the school to follow continues onward. Plans for the addition of a grassy sports field on a new campus were realized in January 2020 with the opening of a brand new, state-of-the-art campus in Linkou.
We continue to trust God for that, knowing that His timing is perfect and His providence complete. And as we wait upon the Lord, we will continue in obedience to rely on His strength to ensure that the school remains the warm, loving, caring, and friendly place where children learn.
Updated: August 2021