Athletics is co-curricular and an integral part of the balanced educational approach of Morrison Academy that helps educate the whole child. The ultimate purpose is to glorify God, so student-athletes are expected to maintain Christian values during practice and competition while competing at a high level. Athletics are to contribute to the development of biblical character traits such as good sportsmanship, leadership, teamwork, discipline, and self-control. Morrison believes that student-athletes should enjoy their involvement in athletics while growing physically, emotionally, socially and spiritually. Athletics should also foster positive school spirit within the school community. Participation is the focus for athletics at the middle school level and competition becomes the stronger theme for high school athletics.
---
Click the graphic below to visit the MAT Broncos High School Sports (external site)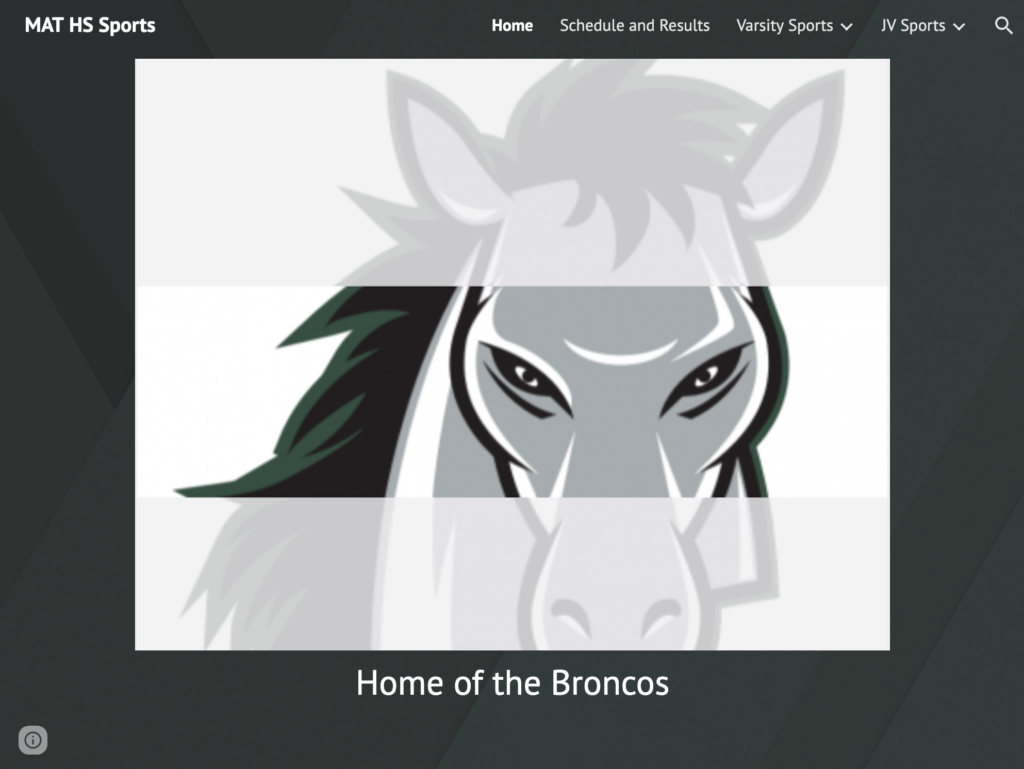 ---
Check out the game schedule and cheer on the Broncos!